Following are some important key points of GST Council, in its 22nd Meeting which was held on 6th October 2017 in the national capital under Chairmanship of the Union Minister of Finance and Corporate Affairs, Shri Arun Jaitley.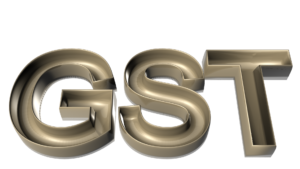 Relaxation for Small and Medium Enterprises:
To facilitate the ease of payment and return filing for small and medium businesses with annual aggregate turnover up to Rs. 1.5 crores, it has been decided that such taxpayers shall be required to file quarterly returns in FORM GSTR-1,2 & 3 and pay taxesonly on a quarterly basis, starting from the Third Quarter of this Financial Year.
The registered buyers from such small taxpayers would be eligible to avail Input tax credit on a monthly basis.
Small enterprises whose annual aggregate turnover is less than Rs. 20 Lakhs are free from obtaining registration even if they are making inter-State taxable supplies of services. This measure is expected to significantly reduce the compliance cost of small service providers.
Note:- For Jammu & Kashmir states it is 10 lakhs because of special category.
The reverse charges mechanism under sub-section (4) of section 9 of the CGST Act, 2017 and under sub-section (4) of section 5 of the IGST Act, 2017 shall be suspended till 31-03-2018 and will be reviewed by a committee of experts. This will benefit small businesses and substantially reduce compliance costs.
It has come to light that Goods Transport Agencies (GTAs) are not willing to provide services to unregistered persons. In order to remove the hardship being faced by small unregistered businesses on this account, the services provided by a GTA to an unregistered person shall be exempted from GST.
The requirement to pay GST on advances received is also proving to be burdensome for small dealers and manufacturers. In order to mitigate their inconvenience on this account, it has been decided that taxpayers having annual aggregate turnover up to Rs. 1.5 crores shall not be required to pay GST at the time of receipt of advances on account of supply of goods. The GST on such supplies shall be payable only when the supply of goods is made.
Composition Scheme under GST:
The composition scheme shall be made available to taxpayers having annual aggregate turnover of up to Rs. 1 crore as compared to the current turnover threshold of Rs. 75 lacs
This threshold of turnover for special category States, except Jammu & Kashmir and Uttarakhand, shall be increased to Rs. 75 lacs from Rs. 50 lacs.
Persons who are otherwise eligible for composition scheme but are providing any exempt service such as extending deposits to banks for which interest is being received were being considered ineligible for the said scheme.
It has been decided that such persons who are otherwise eligible for availing the composition scheme and are providing any exempt service, shall be eligible for the composition scheme.
Composition Scheme under GST
Type of Business
CGST
SGST
Total GST
Traders(Goods)
0.50%
0.50%
1%
Manufacture
1%
1%
2%
Supplier of food or drinks for human consumption(without alcohol)
2.50%
2.50%
5%
Service Providers
can't opt for Composition Scheme
Other Facilitation Are:
The e-way bill system shall be introduced in a staggered manner with effect from 01.01.2018 and shall be rolled out nationwide with effect from 01.04.2018. This isin order to give trade and industry more time to acclimatize itself with the GST regime.
After assessing the readiness of the trade, industry and Government departments, it has been decided that registration and operationalization of TDS/TCS provisions shall be postponed till 31.03.2018.
Invoice Rules are being modified to provide relief to certain classes of registered persons.
The last date for filing the return in FORM GSTR-4 by a taxpayer under composition scheme for the quarter July-September, 2017 shall be extended to 15.11.2017. Also, the last date for filing the return in FORM GSTR-6 by an input service distributor for the months of July, August and September, 2017 shall be extended to 15.11.2017.
Our View
The GST council has taken major reviews to provide relief to small and medium enterprises
which were bearing the brunt of the GST. While it is expected that in the implementation of
GST in the initial phases would have teething issues the resoluteness of the government to
solve and address the issues is commendable. The other sector which was reeling due to
GST was the Jems & jewellery sector due to requirement of collecting PAN details for gold
purchases above Rs.50000/- and this has now been done away with which is a major
positive for the sector. The GST council has also reduced the rate on manmade fibre from
18% to 12% and duty credit scrips from 5% to 0% which will give a boost to exports. The
textile exporters such as Indocount, Trident and Welspun India and Jewellery stocks are
likely to see some action on during the week. The worst affected sector by GST i.e the SME
segment will bounce back in the coming quarters. We believe that normalcy is likely to return
in a quarter or two and the country is poised for 8% GDP growth in the medium term.
an analysis by
Pradeep
Equity Analyst
Acumen Wealthcare
Bengaluru